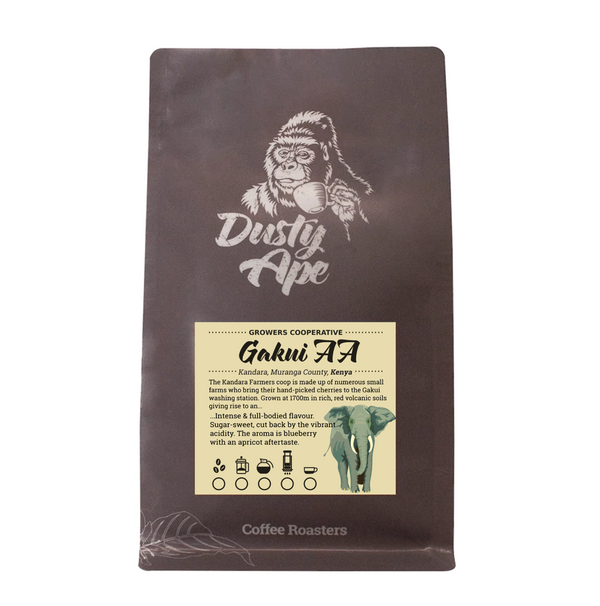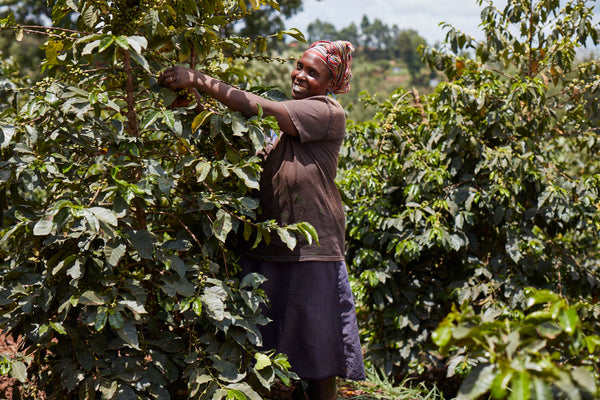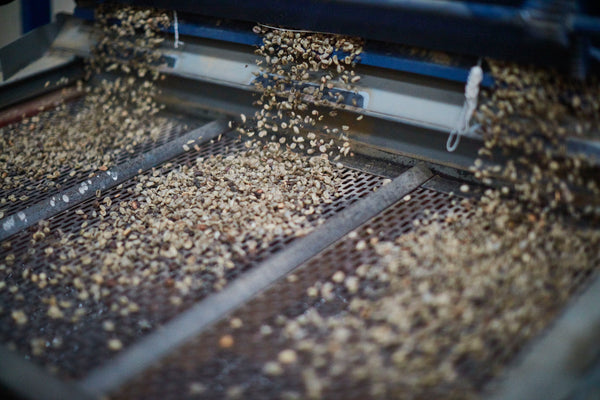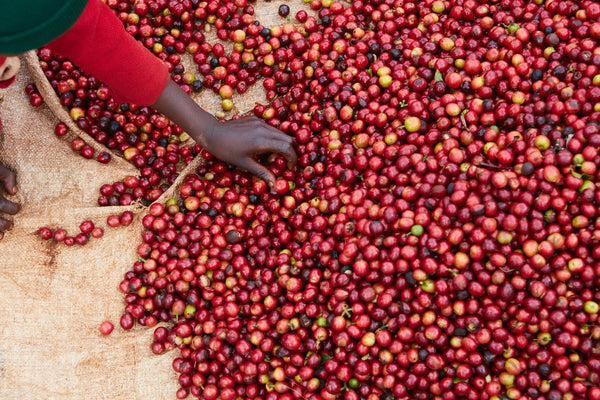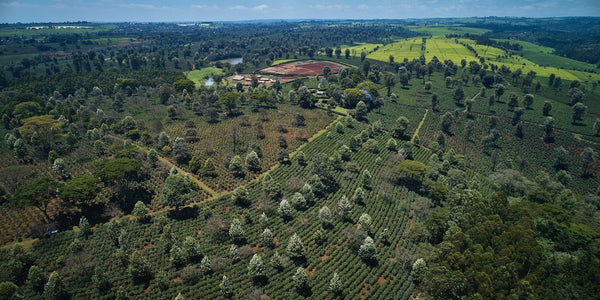 Tasting Notes
Intense and full-bodied. Sweet and smooth, balanced with a notable acidity. The flavour is predominantly of red berry fruits.
Origin
Kandara, Muranga County
Why so good?
There's something about this coffee that makes you crave a second cup. Like many Kenyans, it's fruity with a notable acidity -- but like a refined red wine, there's no bitterness. It's uniquely smooth due to its sweet texture.
Variety
SL 28, SL 34 and Ruiru 11 varietals
All about the coffee

The Kandara cooperative is made up of numerous small farms who hand pick and take the coffee 'cherries' to the Gakui Factory (as the local wet-milland is affectionately known). The coffee trees grow in deep red volcanic soil, rich in organic matter at an altitude of 1,700 masl which enjoys good rainfall of around 1300mm per annum. Timely picking ensures only the ripest cherries. There are two seasons: a smaller early crop starts in June and then a late crop comes on stream in October.
Shipping
FREE shipping is available for coffee orders of £40 or more via a non-tracked Royal Mail (2nd Class) service.
Orders under £40 (and non-coffee products) incur a £3.99 charge for postage and packing. For next day shipping we offer a DHL Next Day service (Business Days Only) for £6.95.
Heavy and high-value items may be sent via a tracked service which may take up to 5 days.
Reviews