Visit the Roastery
Visitors are always welcome at the roastery to buy or drink coffee or even just learn a little more about the dark art of specialty coffee! We're a working roastery so expect the delightful smell of roasting beans and the shriek of grinders over the hum of the roasters.
Roastery Shop & Coffee Bar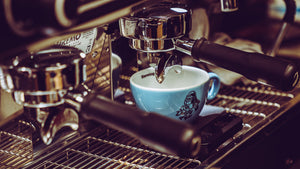 We have around 20 or so different coffees available from 10 or so producer countries. You might have to wait for us to weigh, pack (and grind if you need) because the emphasis is on Fresh and Variety!
We also sell coffee gear such as grinders, makers, filter papers, branded merch and all things coffee.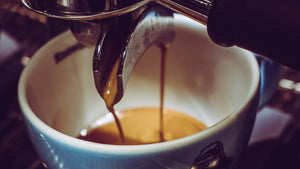 We have at least 4 different coffees available each day:
- One of our best-seller blends
- Premium single origin/single estate
- Chemical-free decaf available
- Single origin filter
- And maybe a cold brew (if it's warm enough)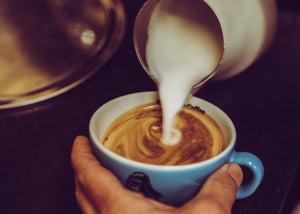 Inside and outside tables are available, bikes, dogs and muddy boots all welcome.
We have plant milk, teas, amazing Zuma hot chocolates and snacks.
Drink in or take-away the best coffee on the planet.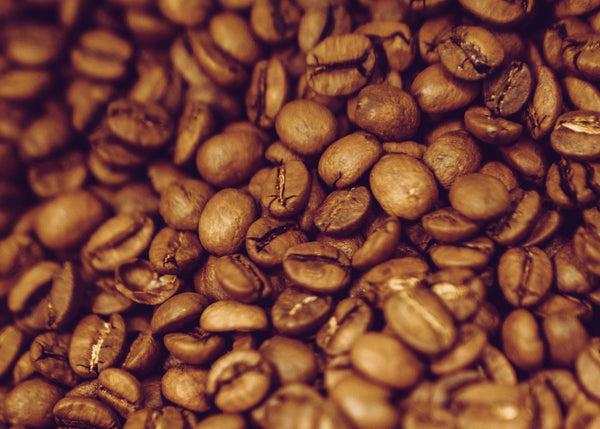 Our Roastery is open for:
Over 20 Speciality Coffees from 10+ different origins, sourced by our founder Phil an obsessive coffee nerd and his team of nerdlings
Whole bean or ground to your liking
Roastery shop is open from 9am - 5pm weekdays
Bangin' espresso, fabulous filter and fluffy coffee (from Andy's cows at Tytherington Dairy or Oatly). At least 3 different coffees every day
Coffee bar hours are dictated by our beloved Sanremo Verona RS: when she's hot - we're open and when she needs a clean - we're closed (~9.20am - 4.30pm weekdays)
Wholesale - for enquiries, advice, training or last-minute collections or just to check us out
Click and Collect - order online and collect from our roastery
If covid restrictions prevent you from coming inside, then we'll serve you at our outside tables and if we are not allowed to that, then you can take away the best coffee in the area.
We have plant milk, teas, amazing Zuma hot chocolates and snacks.
How to find us
Unit 1,
Marsh Farm Industrial Estate,
Hilperton,
Trowbridge,
BA14 7PJ
Monday to Friday: 9am-5pm (coffee bar opens 10am and closes at 4pm)
Saturday and Sunday: Closed