Hot Chocolate & Syrups
Based in Bristol, Beyond the Bean is an independent, family-owned company - an ethos very much shared by Dusty Ape. With over 20 years experience, Beyond the Bean have been working in speciality coffee even longer than we have, sourcing innovative ingredients to create drinks packed with inspiration and taste.
We chose Beyond the Bean because the products are simple, easy to use and high quality. They are committed to looking after their staff, work collaboratively with suppliers and have good customer service. They endeavour to manage their carbon footprint by sourcing raw materials as close to home as possible - including British sugar, and packaging from Bristol and Wales.
Accredited by The Vegan Society and The Vegetarian Society.
Our Favourite Beyond the Bean Products
Zuma
Loved in cafés all around the globe, hot chocolate without compromise! Keeping it simple: just cocoa and sugar (no artificial flavours, colours, or preservatives), the choice is how much cocoa...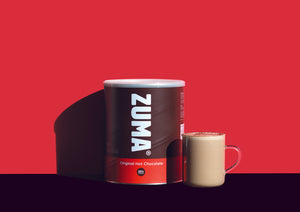 Original Hot Chocolate
Classic hot chocolate made from 25% West African cocoa. Our best seller... why? More cocoa and no thickeners! (unlike other big name brands we could mention). So easy to make - make a paste with hot water and steam up some milk, pour a heart!
Learn More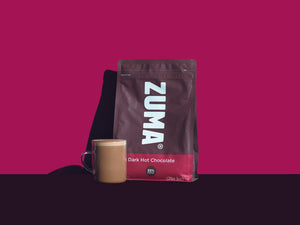 Dark Hot Chocolate
Rich, sophisticated and, in our opinion, the best adult-friendly hot chocolate out there with even higher cocoa content (33%), less sugar and nothing else.
Learn More
Sweetbird
Our favourites just happen to be the Sweetbird best sellers. Free from GMOs, artificial colours, flavourings and preservatives. Approved by the Vegan Society and, best of all, Made in Bristol, Sweetbird not only tastes exceptional but delivers the innovation, versatility and simplicity customers are looking for.