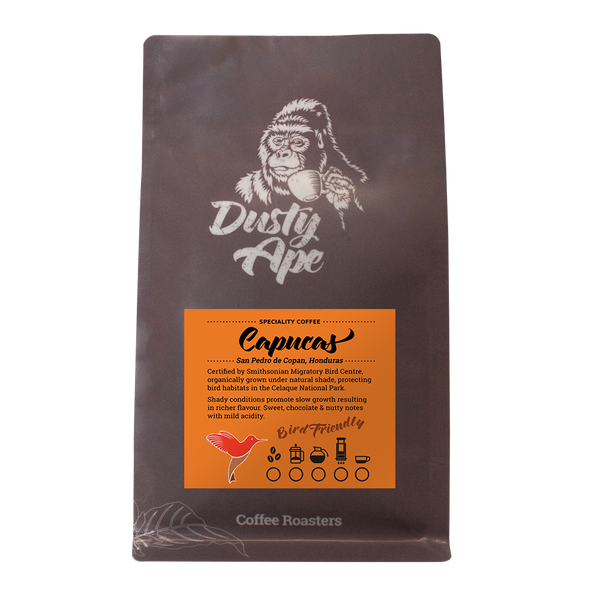 Honduras Capucas Bird Friendly
Tasting Notes
Sweet, chocolate & nutty notes with mild acidity.
Why so good?
Triple certified -- Bird Friendly, organic and fair-traded
All about the coffee

Certified by Smithsonian Migratory Bird Centre, organically grown under natural shade, protecting bird habitats in the Celaque National Park. Higher altitudes (1450 – 1600 metres) and shady conditions promote slower growth resulting in richer flavour. Using Smithsonian conservation science, the Bird Friendly gold standard does more than other eco-friendly seals to protect habitat. Bird Friendly coffees come from farms using a combination of foliage cover, tree height and biodiversity to provide quality habitat for birds and other wildlife.
Shipping
FREE shipping is available for coffee orders of £40 or more via a non-tracked Royal Mail (2nd Class) service.
Orders under £40 (and non-coffee products) incur a £3.99 charge for postage and packing. For next day shipping we offer a DHL Next Day service (Business Days Only) for £6.95.
Heavy and high-value items may be sent via a tracked service which may take up to 5 days.
Reviews