Hand-built espresso machines designed to make outstanding coffee
The Dusty Ape partnership with Sanremo was established in 2014 after our founder discovered the perfect blend of consistent performance, technology and styling not encountered on other machine brands. Since then we have installed and serviced over 50 machines and, without exception, all are still making baristas and customers smile. Starting from the entry level Zoe Vision, each has essential (in our book) barista features such as class leading temperature stability, shot timers and pre-infusion. They are easy to service and maintain and our engineers love them too.
Our favourite Sanremo machines:
Café Racer
Full control and unparalleled consistency from the most beautiful, customisable, design - multi-boiler technology using 50% less energy than a traditional espresso machine.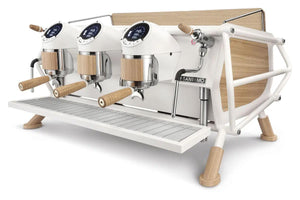 F18 SB
Based on the much-loved F18, this die-cast aluminium body oozes solidity and durability. Chrome brass group head with thermosiphonic circulation system optimised to maintain the ideal coffee extraction temperature.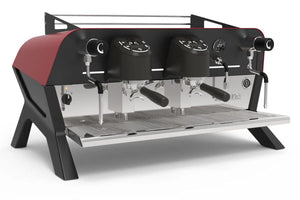 Zoe Vision
More control over the taste of the coffee than other machines in its class due to shot timers on each group and activated electronic preinfusion to reduce channeling and increase consistency.