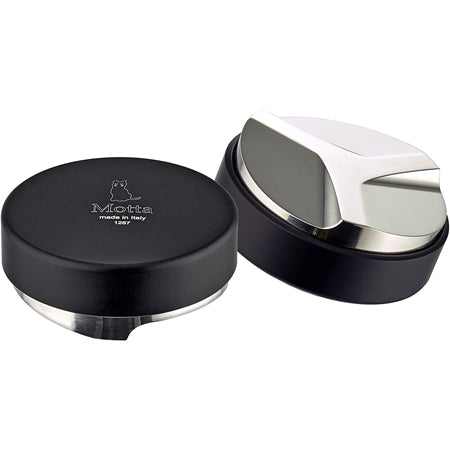 Motta Distribution Tool 58mm
Why so good?
The Motta Distribution Tool is user prior to tamping... the coffee levelling tool, helps to distribute the coffee in your portafilter handle for an even extraction. Suitable for baskets 58mm in diameter. The height is adjustable by turning the plate anti-clockwise. The handle is black plastic and the plate is rust proof stainless steel. Made in Italy.
Shipping
FREE shipping is available for coffee orders of £40 or more via a non-tracked Royal Mail (2nd Class) service.
Orders under £40 (and non-coffee products) incur a £3.99 charge for postage and packing. For next day shipping we offer a DHL Next Day service (Business Days Only) for £6.95.
Heavy and high-value items may be sent via a tracked service which may take up to 5 days.
Reviews