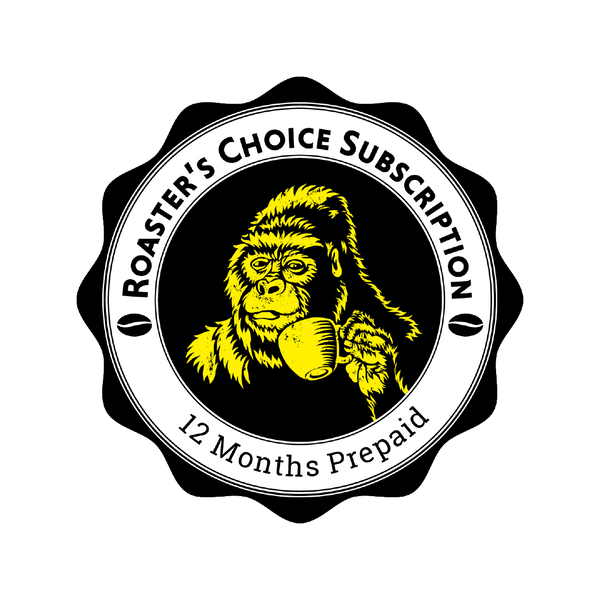 Roaster's Choice - 12 Months Prepaid
Why so good?
Each month the production team meet to choose one coffee to represent our roaster's choice. This is usually a new coffee, recently sourced following numerous sample roasts, tasting sessions (aka 'cupping'). It will have been profiled many times on our mini 1kg Probat roaster as we strive to find the best possible combination of aroma, sweetness balanced by the right level of acidity to accentuate the flavour notes we are looking for.
We send this out to our subscribers before it hits the website. We love sharing our latest discoveries, so we tend not to constrain ourselves with price while making our choice, giving our subscribers outrageous value for money.
**Price includes postage and packaging.**
Shipping
FREE shipping is available for coffee orders of £40 or more via a non-tracked Royal Mail (2nd Class) service.
Orders under £40 (and non-coffee products) incur a £3.99 charge for postage and packing. For next day shipping we offer a DHL Next Day service (Business Days Only) for £6.95.
Heavy and high-value items may be sent via a tracked service which may take up to 5 days.
Reviews