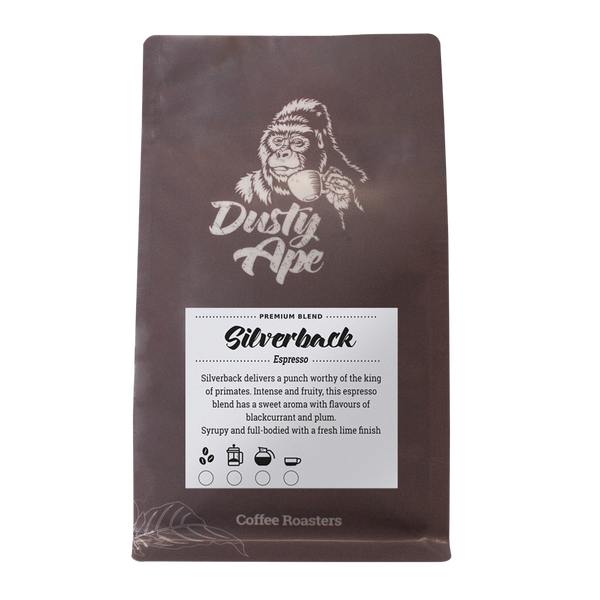 Tasting Notes
Sweet aroma with blackcurrant and plum notes. Syrupy and full-bodied.
Origin
Brazil, Guatemala and Colombia.
Why so good?
Delivers a punch worthy of the king of primates. Intense and fruity – cuts well through milk for the perfect cappuccino or latte, could this be the perfect espresso?
All about the coffee

Silverback was launched at Dusty Ape's first appearance at London Coffee Festival back in 2014 and since then has been one of our most popular blends.
Shipping
FREE shipping is available for coffee orders of £40 or more via a non-tracked Royal Mail (2nd Class) service.
Orders under £40 (and non-coffee products) incur a £3.99 charge for postage and packing. For next day shipping we offer a DHL Next Day service (Business Days Only) for £6.95.
Heavy and high-value items may be sent via a tracked service which may take up to 5 days.
Reviews