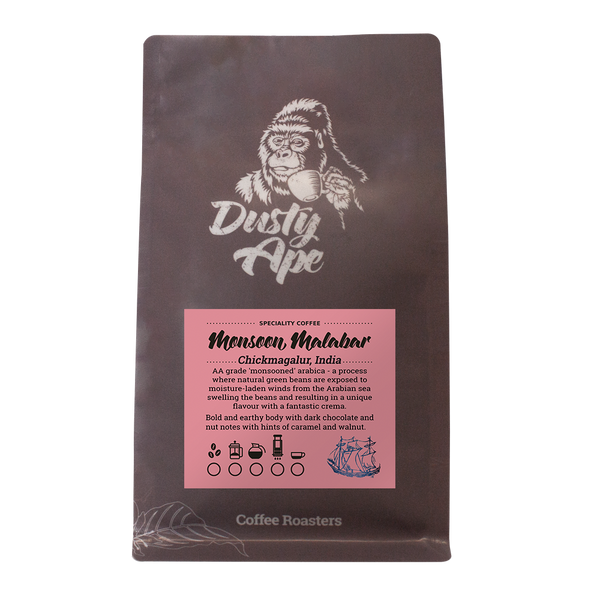 Tasting Notes
Dark Chocolate, Caramel, Walnut with a licorice aftertaste. Heavy body.
Origin
Chikmagalur. India.
Why so good?
For those who love low acidity and an intense rich cup. Highly distinctive Indian coffee with a huge following.
All about the coffee

This coffee comes from Bababudangiri, Chikmagalur. Considered the home of Indian Coffee, where Baba Budan first planted the seeds he smuggled from Yemen. The monsooning process is typical of this region and is (now) a controlled process which exposes the raw coffee to moisture laden winds from the Arabian sea. This swells the beans and they loose acidity, but gain pungent, wild flavours. Kent is a coffee varietal developed in India for it's resistance to coffee leaf rust.
Shipping
FREE shipping is available for coffee orders of £40 or more via a non-tracked Royal Mail (2nd Class) service.
Orders under £40 (and non-coffee products) incur a £3.99 charge for postage and packing. For next day shipping we offer a DHL Next Day service (Business Days Only) for £6.95.
Heavy and high-value items may be sent via a tracked service which may take up to 5 days.
Reviews