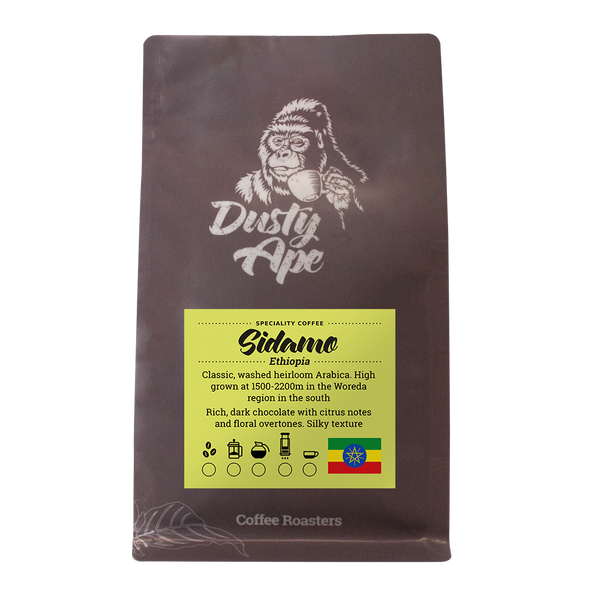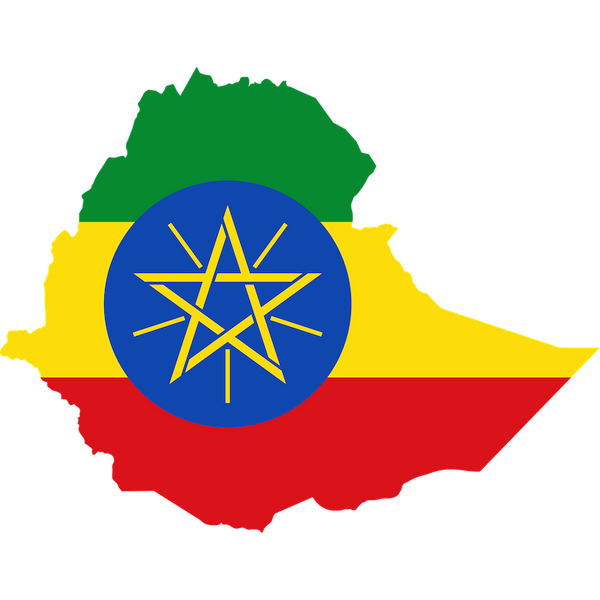 Tasting Notes
Bright with a vibrant, citrus acidity. Lemon and great cocoa notes (reminiscent of Lindtt 70% chocolate) with a soft and smooth body and very clean finish.
Why so good?
Coffee from this region is known for its floral, citrusy aroma, and medium, smooth body.
All about the coffee

This delicate and subtle Ethiopian coffee comes from the Sidamo (aka Sidama). Located just south of the capital Addis Ababa, Sidamo is the southernmost province of Ethiopia, an area with extensive coffee plantations. Mountainous, with highly fertile soil, coffee grows at high altitudes of between 1500 - 2200m, with ample rainfall and optimal temperatures. Washing and milling takes place at Bekele Roma Bunna Akirab Drijit, Tigist Kebede, Tamrat Tafese (...no that's not an anagram of delightful, tasty, fabtastic koffee, it's a real place!).
Shipping
FREE shipping is available for coffee orders of £40 or more via a non-tracked Royal Mail (2nd Class) service.
Orders under £40 (and non-coffee products) incur a £3.99 charge for postage and packing. For next day shipping we offer a DHL Next Day service (Business Days Only) for £6.95.
Heavy and high-value items may be sent via a tracked service which may take up to 5 days.
Reviews