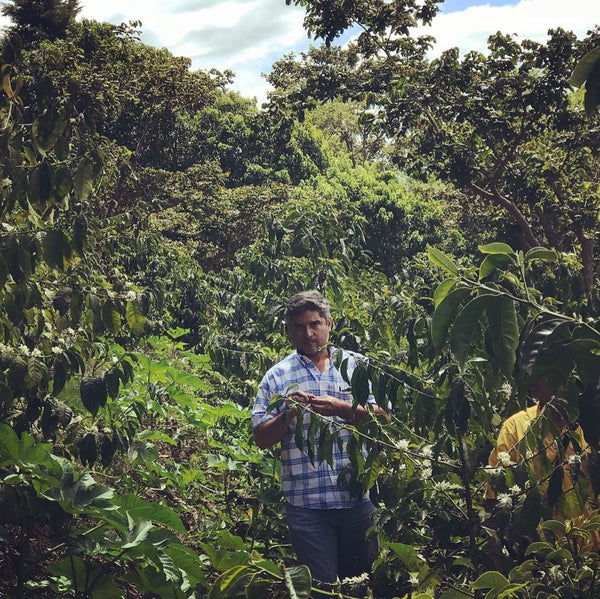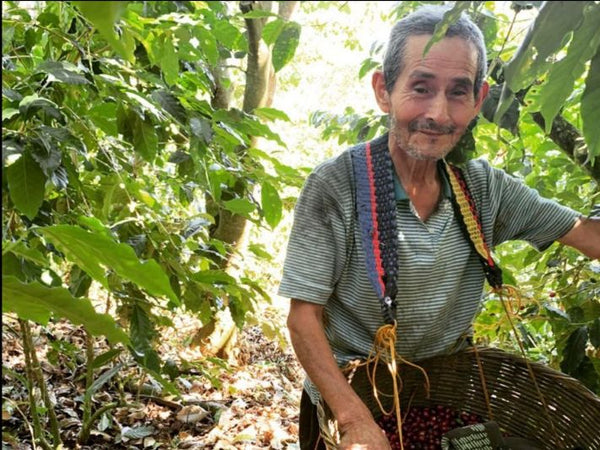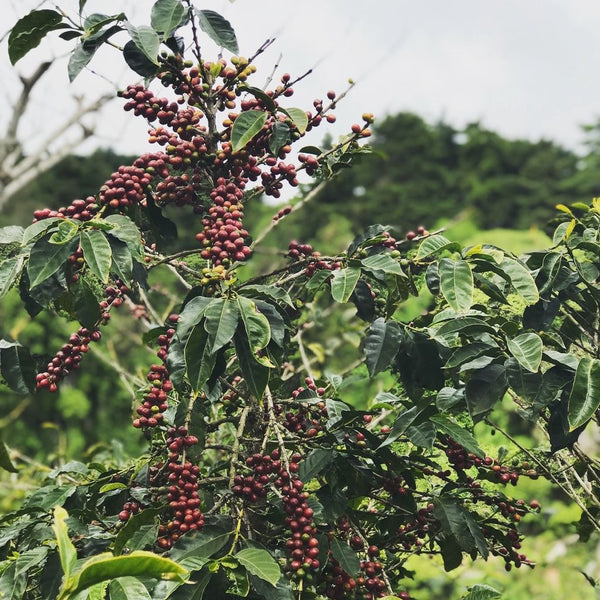 El Salvador Santa Petrona
Tasting Notes
Full bodied chocolate, candy floss sweet balanced by light red apple and plum acidity.
Origin
Santa Ana, El Salvador.
Why so good?
From Santa Ana's rich volcanic soil, scoring 85.25 SCA points.
All about the coffee

A FAMILY STORY -- Federico Pacas Lopez, owner of Café Tuxpal, is the great-grand-child of Fernando Alberto Pacas Figueroa - Papa Beto. Over the years, the different farms and lands have been divided across the family branches. Federico's great-grandmother, Petrona Palacios Diaz, acquired a plot of land back in 1927 and decided to plant bourbon coffee trees. In 1950, his daughter Petrona Diaz de Pacas (her father-in-law was Papa Beto) inherited the land and planted Pacas trees. The land has been passed through the generation and named Finca Santa Petrona in honour of their mother/grandmother. Federico Pacas Diaz - the father of the current owner - inherited Finca Santa Petrona from his mother in 1989, and purchased the same year Finca El Rosario, a 28-hectare farm in Santa Ana. Over the years, he developed the business and installed a wet-mill to gain experience and independence in processing his cherries. When Federico's son, Federico Pacas Lopez, took over the business in 2012, Café Tuxpal was made of six farms, a wet mill and a dry mill. Café Tuxpal is now involved in the entire coffee supply chain: farming, processing, exporting, roasting and coffee shops. In addition to processing the cherries from its own farms, Café Tuxpal also buys cherries from neighbourhood farmers. Lots are as much as possible kept and processed separately to let the coffee express its intrinsic flavours.
Shipping
FREE shipping is available for coffee orders of £40 or more via a non-tracked Royal Mail (2nd Class) service.
Orders under £40 (and non-coffee products) incur a £3.99 charge for postage and packing. For next day shipping we offer a DHL Next Day service (Business Days Only) for £6.95.
Heavy and high-value items may be sent via a tracked service which may take up to 5 days.
Reviews