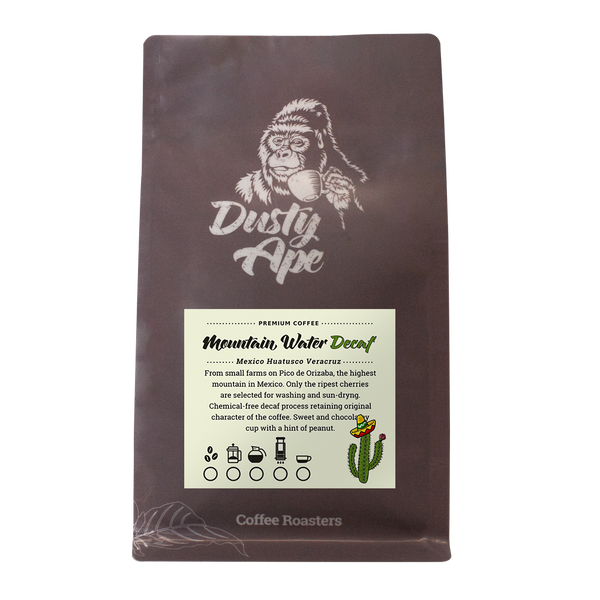 Mexico Mountain Water Decaffeinated
Tasting Notes
Sweet and chocolatey cup with a hint of peanut.
Why so good?
Chocolates and peanuts – that's a Snickers bar!
Processing
Mountain water decaf.
All about the coffee

From small farms on Pico de Orizaba, the highest mountain in Mexico. Only the ripest cherries are selected for washing and sun-drying. Chemical-free decaf process retains the original character of the coffee.
Shipping
FREE shipping is available for coffee orders of £40 or more via a non-tracked Royal Mail (2nd Class) service.
Orders under £40 (and non-coffee products) incur a £3.99 charge for postage and packing. For next day shipping we offer a DHL Next Day service (Business Days Only) for £6.95.
Heavy and high-value items may be sent via a tracked service which may take up to 5 days.
Reviews