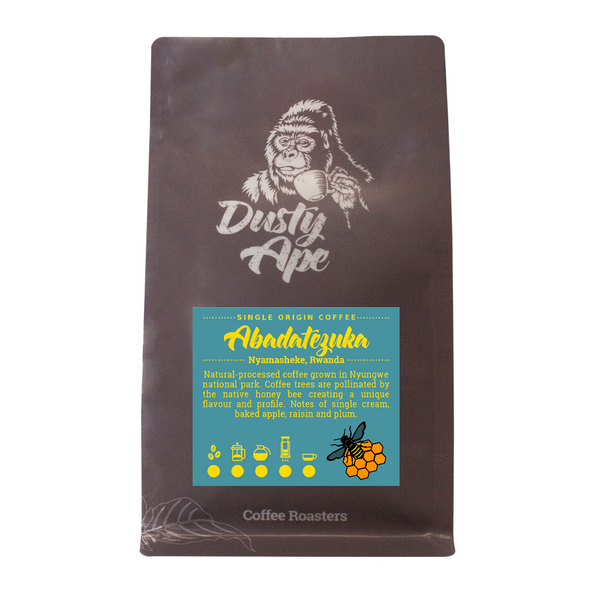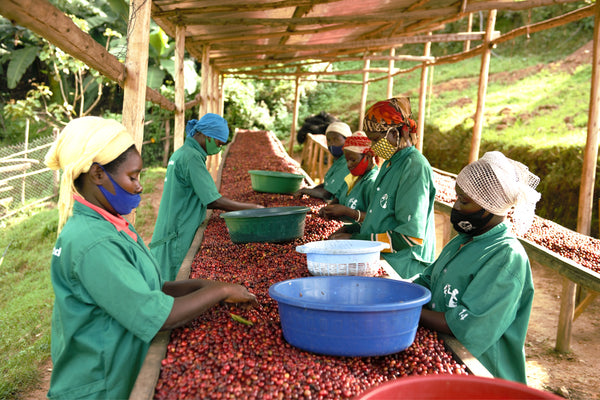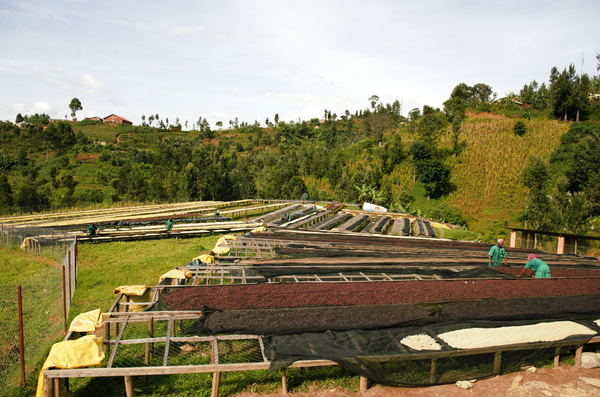 Tasting Notes
Single cream, baked apple, raisin and apricot
Origin
Rwanda, Nyamasheke district
Why so good?
Natural speciality coffee, boosted by honey bees (more below!)
All about the coffee
For a long time it has been recognized that bees have a positive effect on coffee production, but only recently has this phenomenon been better understood. The native honeybee to Nyungwe forest, where the coffee grows, somehow creates a unique flavour profile. Yet arabica is a self-pollinating crop, so how do bees help with pollination? It turns out that the bees leave micro-organisms behind that have a positive effect on coffee cherry size and uniformity which helps with creating consistent flavours during roasting. The bess help the farmers too - increasing yields by 36%-50%.
Region & Terroir
The Cyato coffee washing station is located 1,930m above sea level in Nyamasheke district in western Rwanda. The farmers growing Cyato coffee are located even higher at 2,200m. The land borders the Nyungwe forest and is particularly rich and fertile. It has an abundance of bees, biodiversity, and rich, black humus and sandy soil. The vast inland Lake Kivu nearby provides a cool and wet climate at high elevation.
Processing
After picking the coffee cherries from the coffee trees, they are sorted and floated in water to remove defects and are then dried on raised beds in sunshine. The coffee cherries are turned regularly to avoid mold and other unwanted fermentation
Shipping
FREE shipping is available for coffee orders of £40 or more via a non-tracked Royal Mail (2nd Class) service.
Orders under £40 (and non-coffee products) incur a £3.99 charge for postage and packing. For next day shipping we offer a DHL Next Day service (Business Days Only) for £6.95.
Heavy and high-value items may be sent via a tracked service which may take up to 5 days.
Reviews